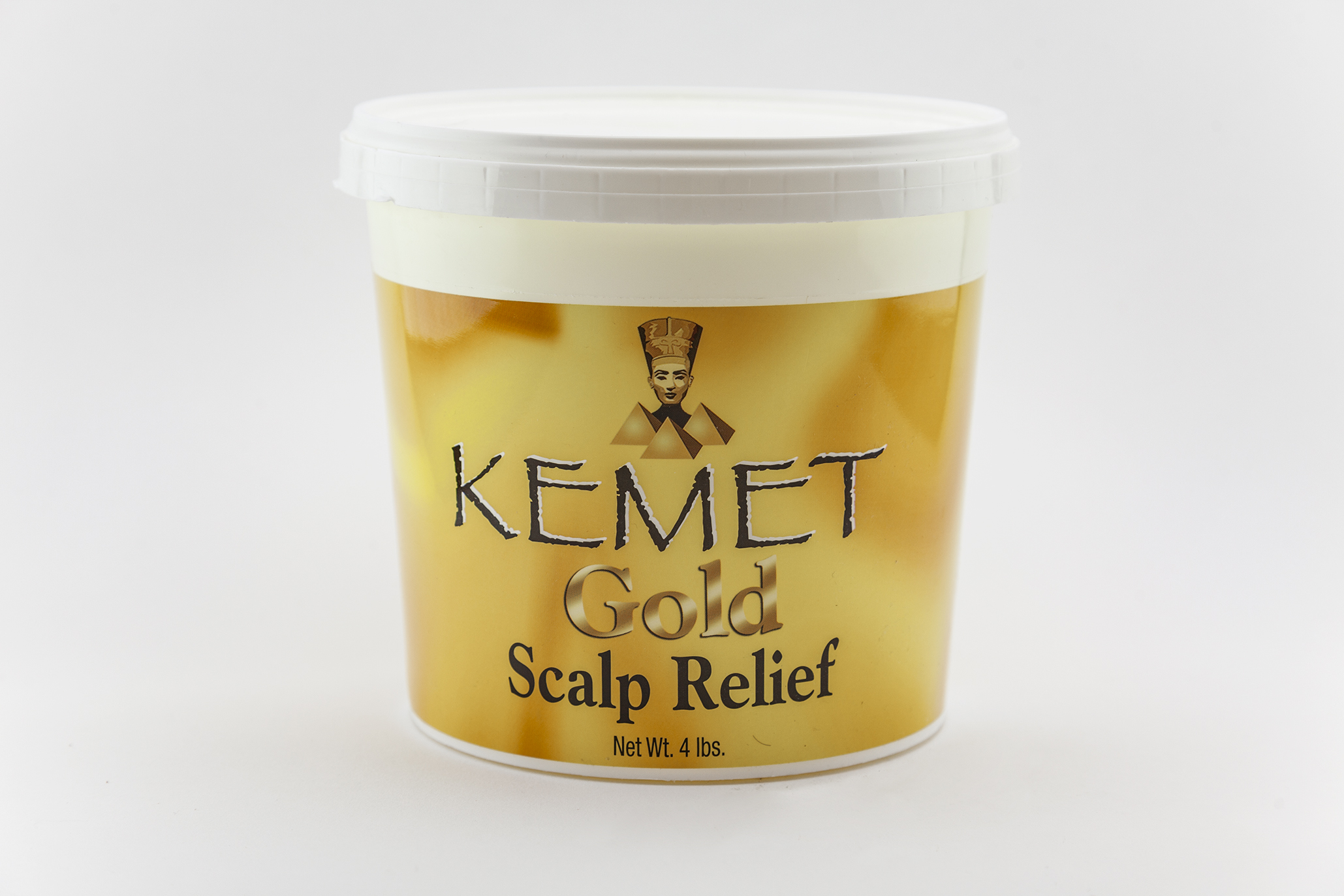 Gold Scalp Relief
The natural solution for clients with sensitive scalps. This Scalp Relief affords the client additional comfort, allowing optimal straightening. It spread ability is superior, allowing for maximum ease of use and control. This product can be used in four ways: base, hot oil treatment, thermal styling aids, and shine aid for the hair. Kemet Gold Scalp Relief is compatible with all sodium, lithium (no lye, no mix) relaxers. It can be used in conjunction with permanent waving systems as well.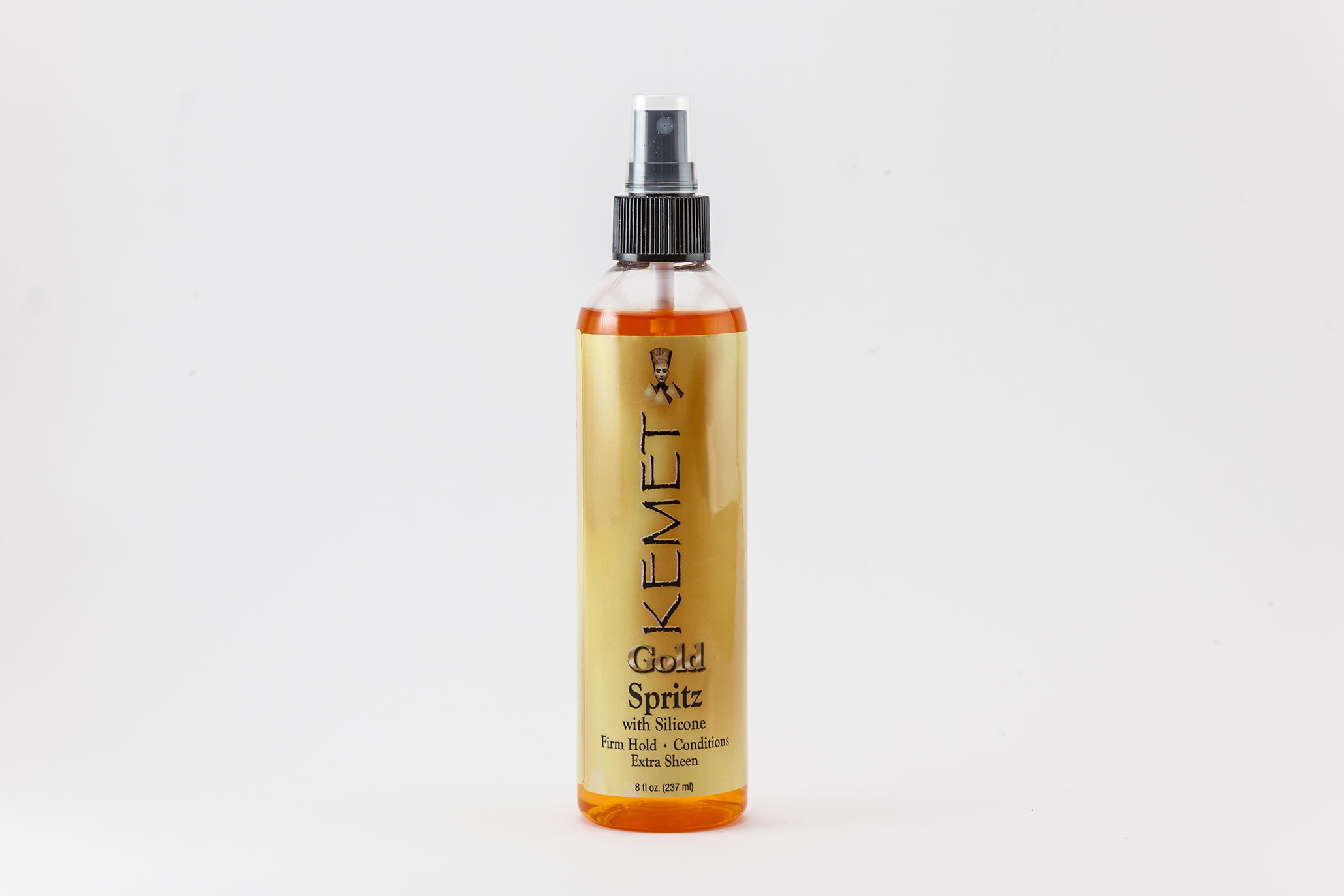 Gold Spritz with Silicone
Provides the styling freedom required in contemporary styling of all types of hair. It is excellent for heat styling with blow dryers or hot rollers. It gives a long lasting hold without reversion. Designed to give a firm hold without sticking to the curling iron. Won't flake or build up. Increases shine and manageability. Excellent for flat iron and thermal styling.
Gold Wrap and Set Lotion
Designed to deliver a maximum hold without flaking or buildup. If you would like a softer hold, mix 2/3 wrap lotion with 1/3 water. Kemet Gold Wrap and Set Lotion gives sheen to all types of hairstyles. The blue color is specially formulated to tone down and removes the yellow tint in gray hair. The product is non-oily and non-sticky.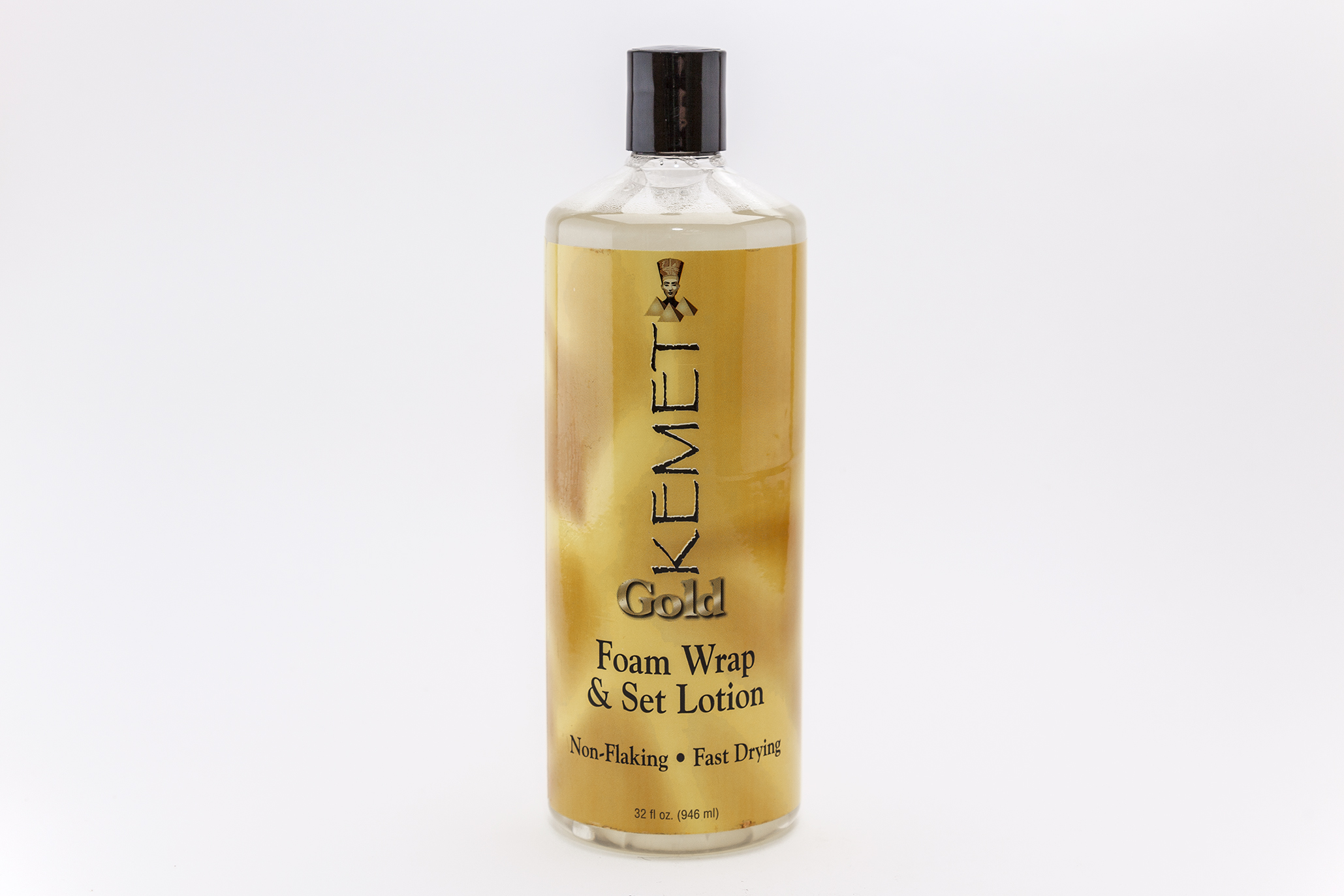 Gold Foam and Wrap and Set Lotion
Designed to deliver a smooth feel and maximum sheen to wrapped hairstyles. Kemet Gold Foam Wrap and Set Lotion leaves the hair feeling silky and soft, full of body with a natural shine. Non-sticky and non-oily.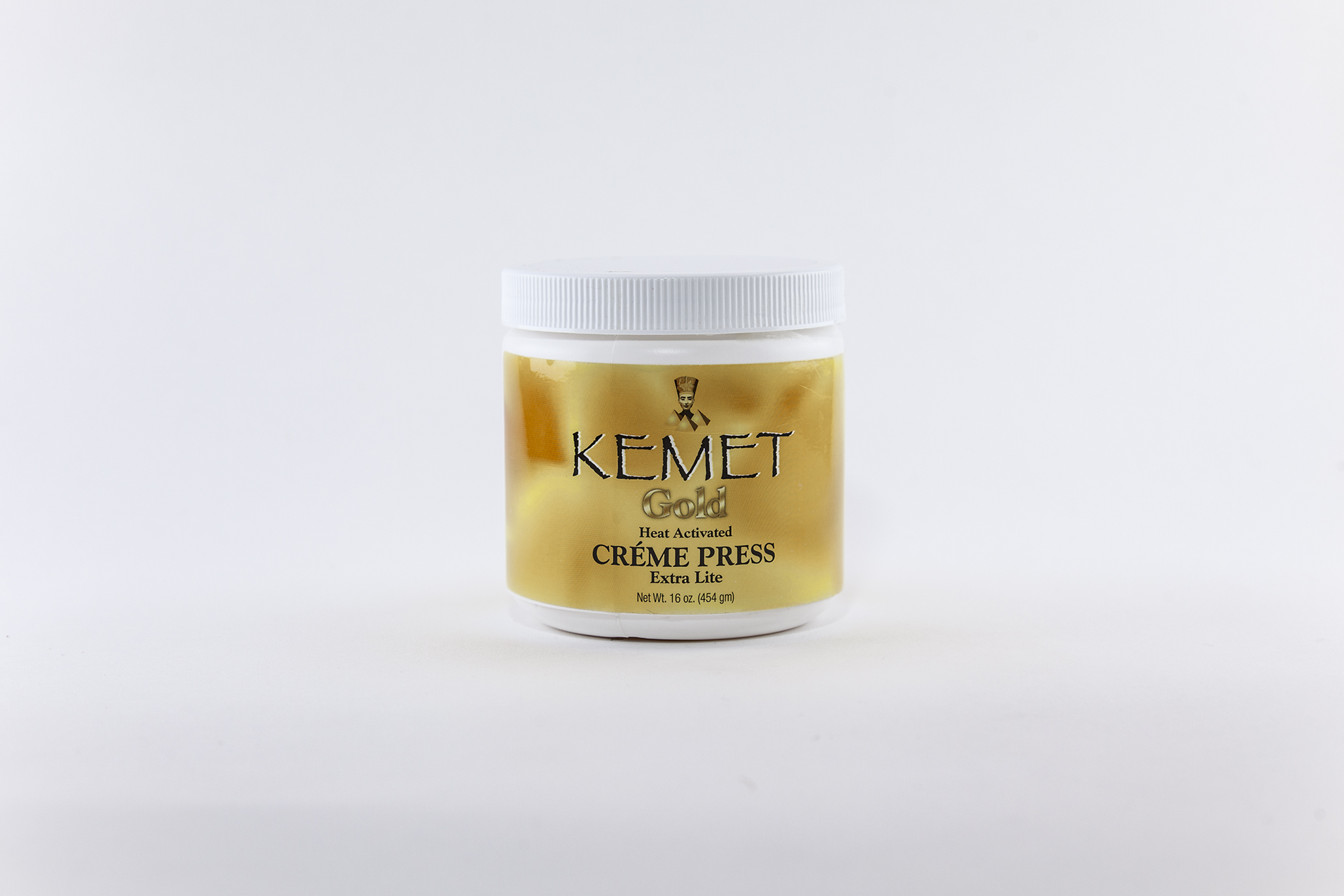 Gold Crème Press
Kemet Gold Extra Lite Heat Activated Crème Press is designed for use with straightening tools and blow dryers. It shields the hair from thermal shock and prevents damage due to excessive heat. A light creamy blend of oils, natural ingredients and vitamins, it provides essential moisturizers to keep the hair healthy and strong with natural sheen. Seals in moisture, repels humidity to give longer lasting straightening. Resists reversion, does not smoke and will not discolor or stain gray or color-treated hair. Also used as a hairdresser.