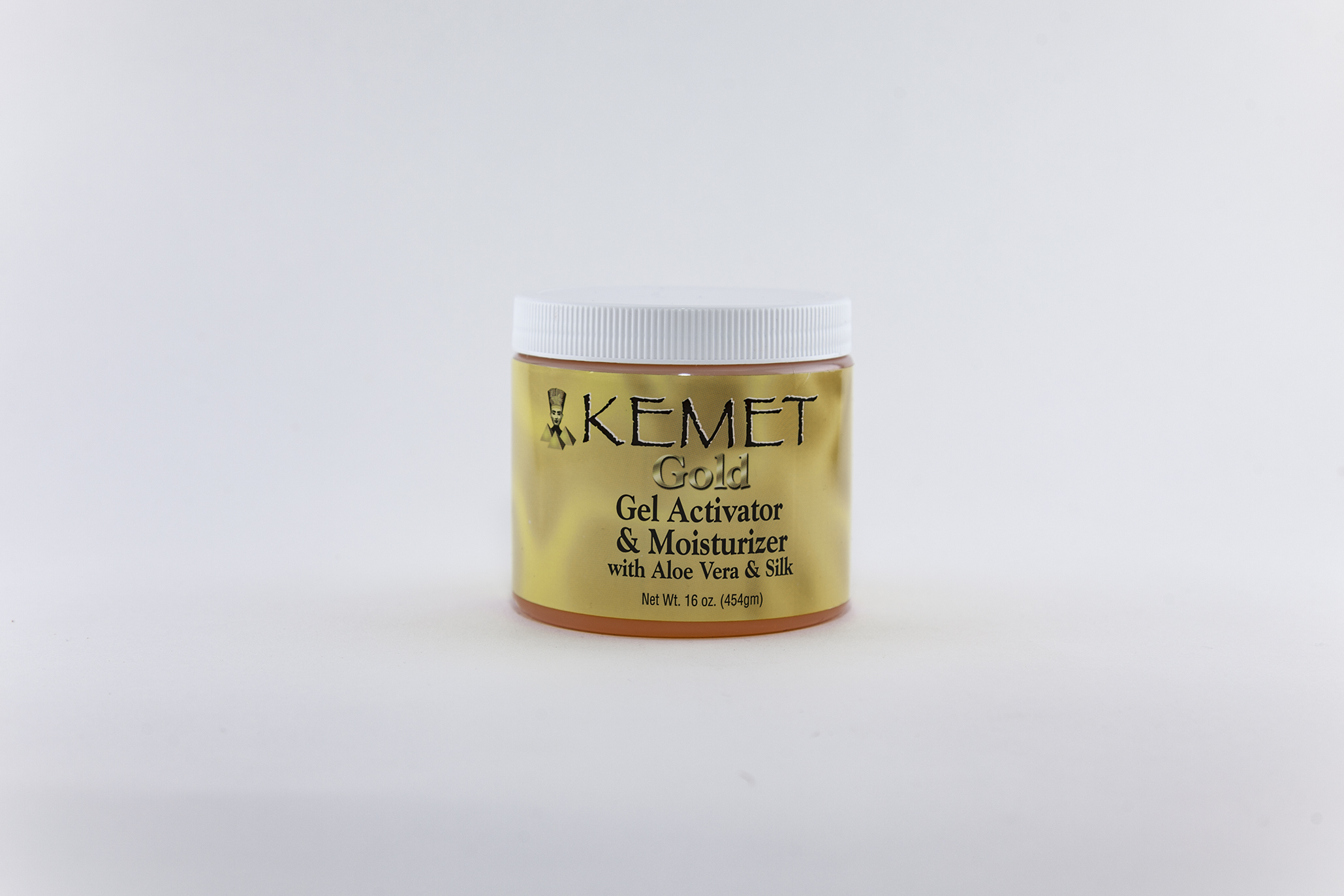 Gold Gel Activator
Kemet Hair Synamic's Light Gel Activator is formulated with Aloe Vera and Silk extracts for excellent moisture retention. Gives the curls a soft, silky feel. The product consists of a non-greasy shine. No build-up, no flaking, and no drying.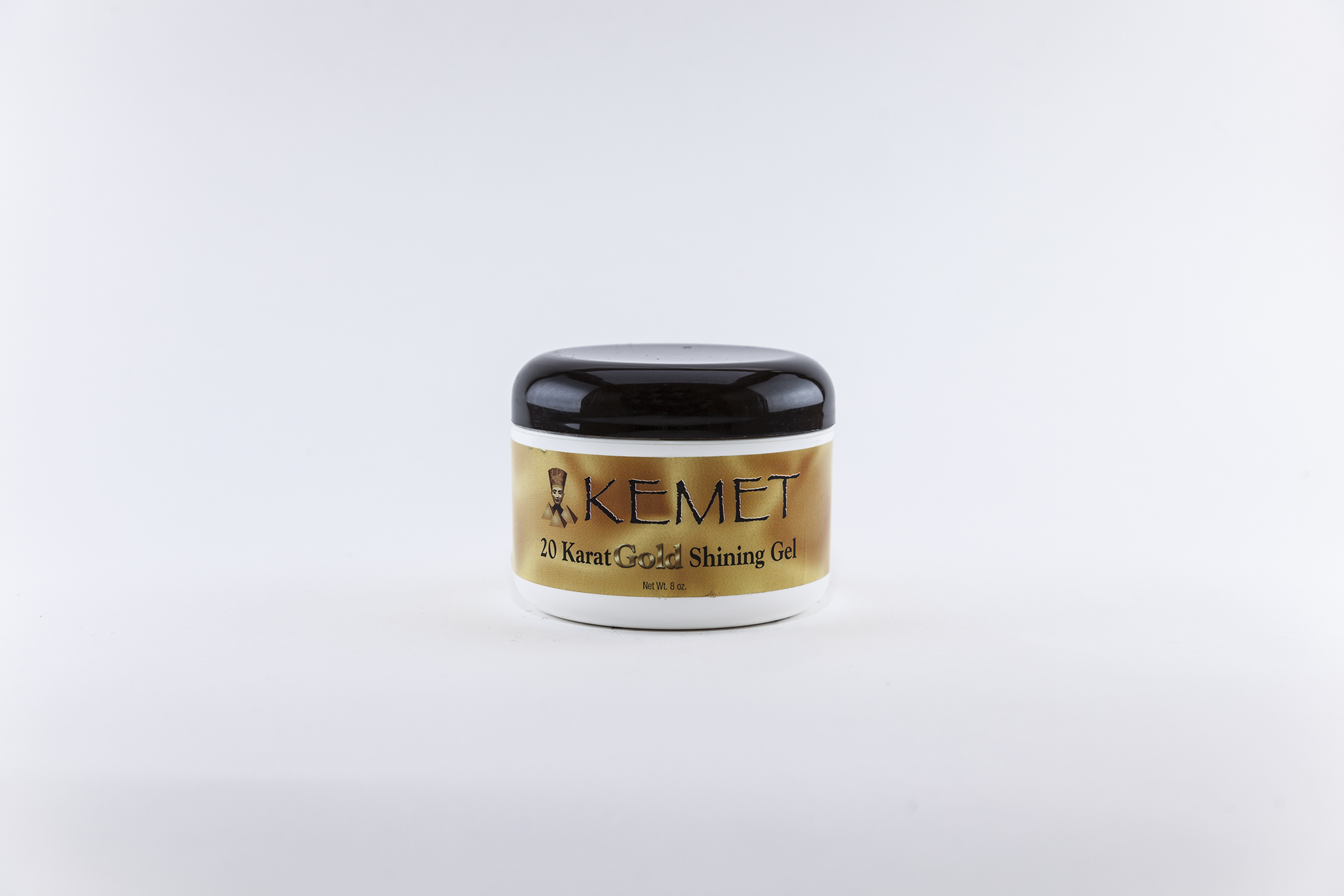 20K Gold Styling Gel
Good for both men and women's hairstyles. It is excellent for ponytail styles, natural eaves and synthetic hair, laying down the nape area or edges of the hair. It is also good for giving waves to very short hairstyles. The styling gel can be applied to set or dry hair. Hair is conditioned, giving it a non-flaking medium hold and the hair doesn't become greasy.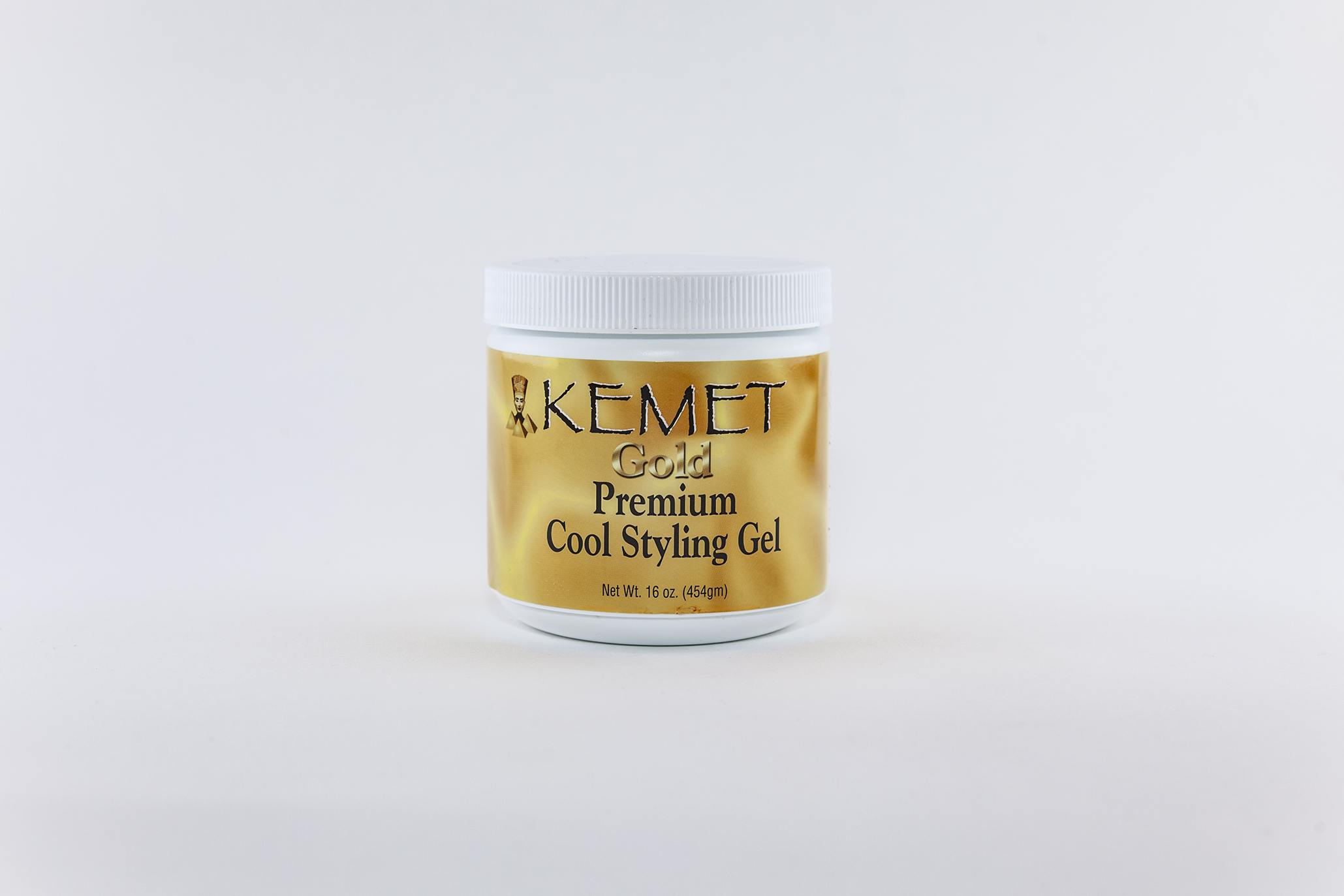 Premium Gold Styling Gel
Kemet Cool Menthol Protein Styling Gel is designed to dry to a firm hold without damaging or drying out the hair due to special conditioning agents in the product. The styling gel dries to a high sheen without leaving a greasy feeling. It also leaves the scalp feeling a cool sensation from the menthol that is designed to prevent itching and flaking while maintaining a healthier state of hair. This means you do not have to scratch your scalp when using this product which causes damage to the hair and scalp. This product is excellent for many hairstyles such as: twists, hair molding (including weaves), hair braiding styles with synthetic hair, sculpting waves and texturization styles.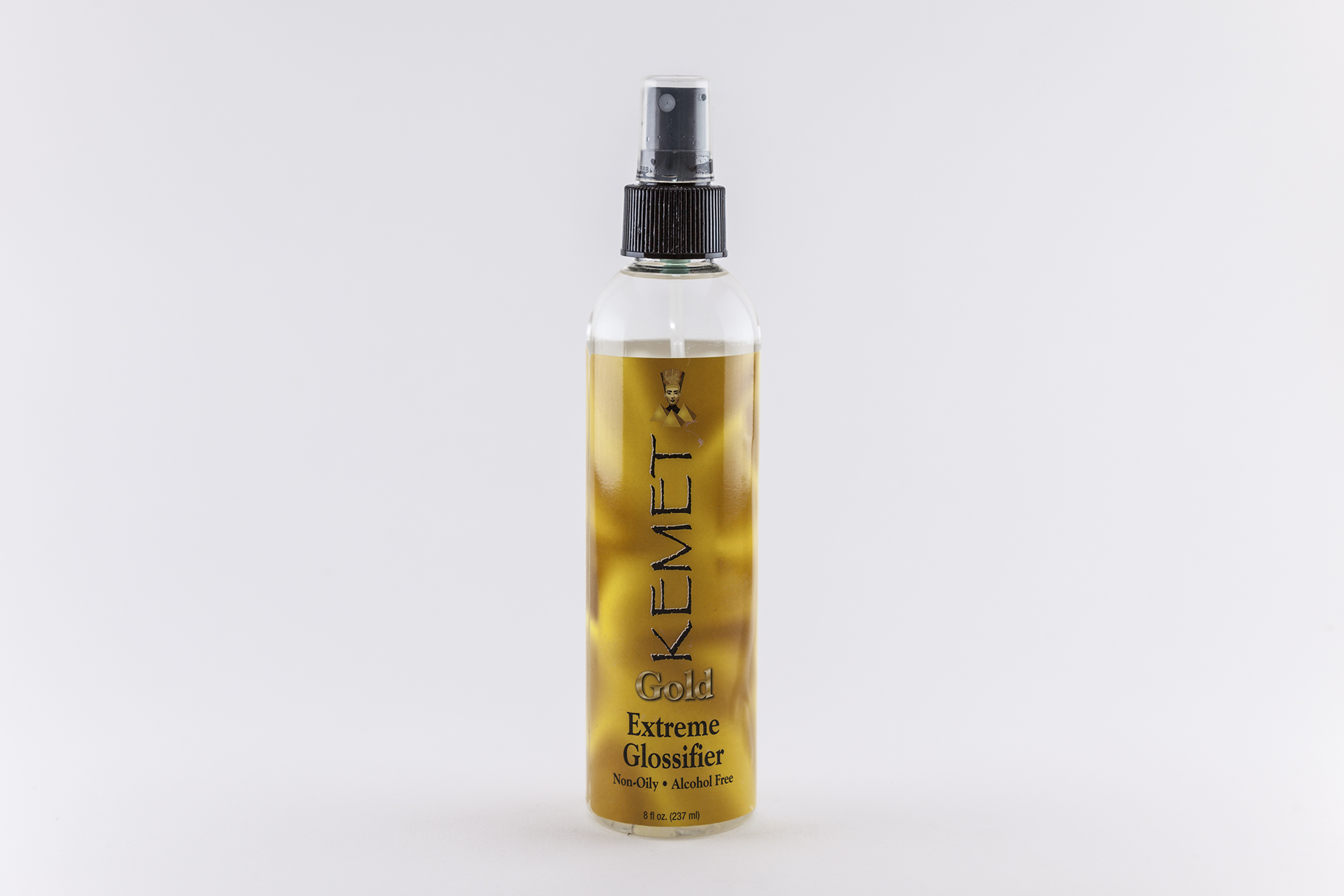 Gold Extreme Glossifier
Can be used on all types of hair, including weaves, wigs, and hairpieces. Hair is given super gloss and shines. The gloss is very light and won't weigh hair down. non-oily and non-greasy. Excellent for flat iron and thermal styling.