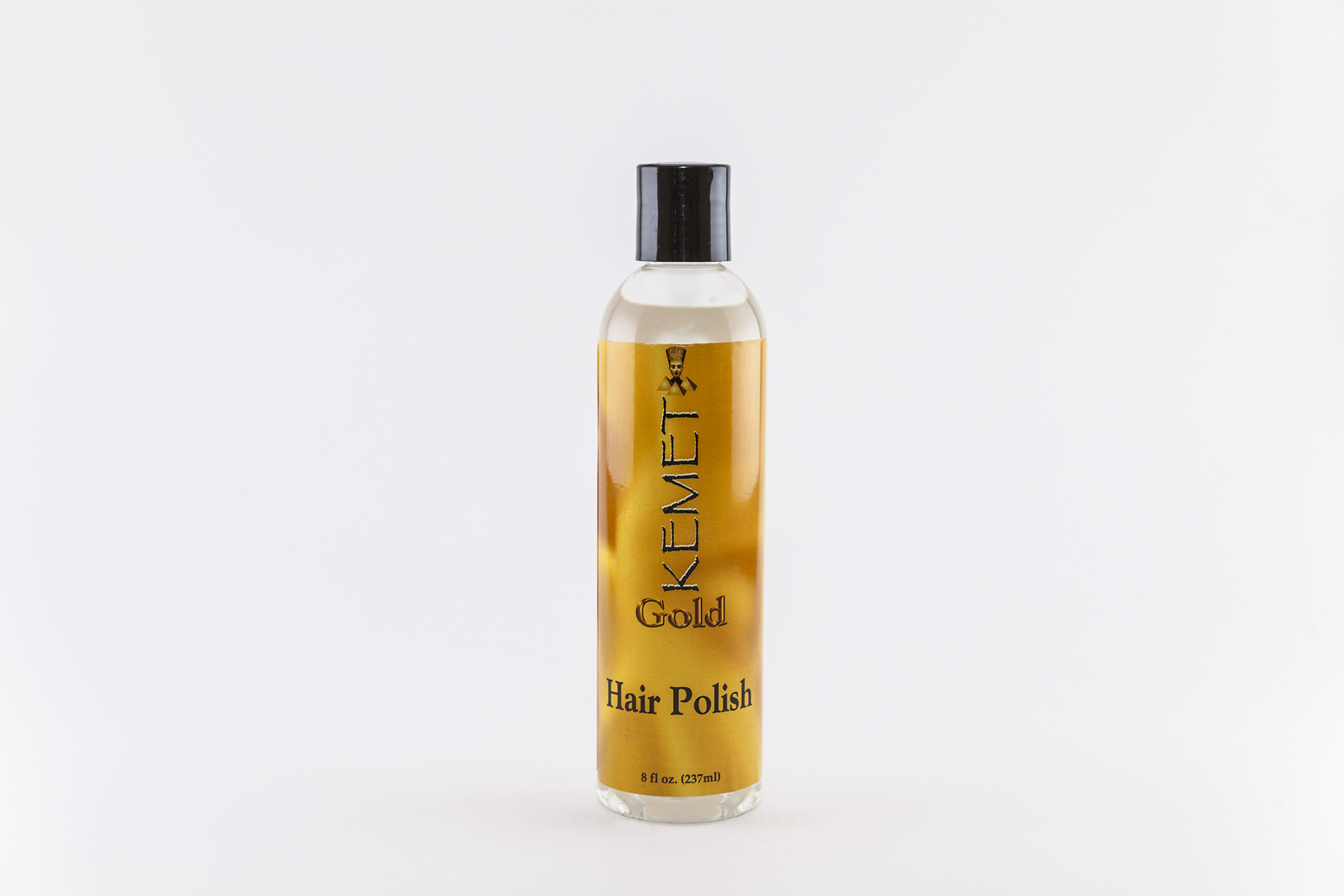 Gold Hair Polish
Can be used on all types of hair, including weaves, wigs and hairpieces. It protects by sealing the cuticle against moisture loss and leaves a mirror-like shine. It is non-oily and never greasy. Very light and won't weigh hair down. Excellent for flat iron and thermal styling.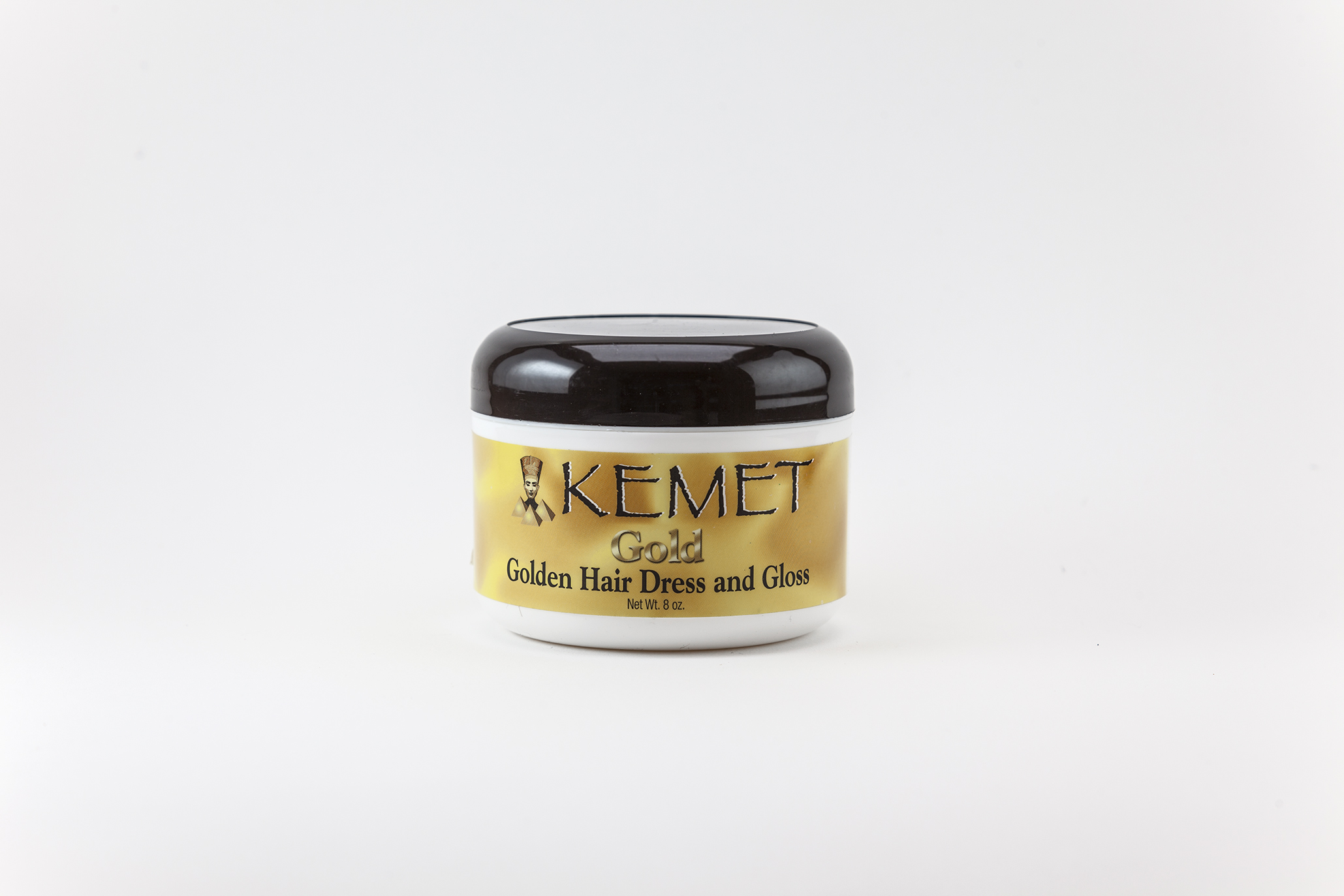 Gold Hair Dress and Gloss
Is good for both men and women's hairstyles. It can be used on either wet or dry hair. Hair is conditioned, softened, moisturized and adds shine. This product provides sun block for protection and is extremely light and non-oily.
Gold Sealing and Styling Serum
Kemet Hold Heat Activated Sealing and Styling Serum is quick drying, humidity resistant, silky concentrate that smoothes the cuticle, repairs the hair surface and seals the shaft. It creates body, adds a superb shine and shields from thermal chick, preventing damage due to excessive heat.