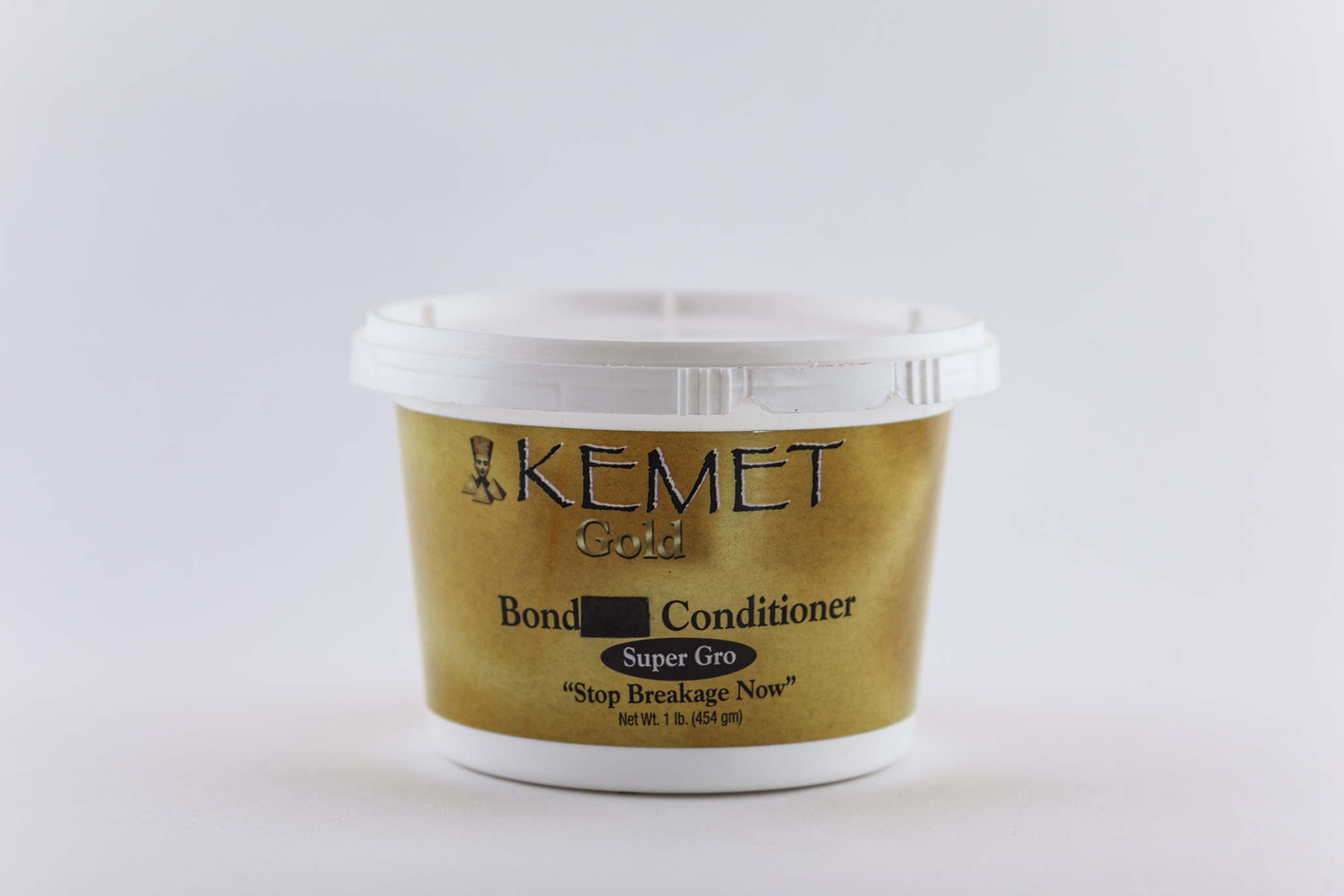 Bond & Grow Conditioner
In order to sustain, preserve and fortify all kinda of hair, intense conditioners and moisturizing action guards frim up and strengthen limp fibers and stops hair breakage. This multi-functional formula re-bonds and instantly re-moisturizes hair after relaxation. This unique combination of conditioners, silicones, protein and herbs works on the surface of the ahir while penetrating deep into the shaft to prevent dryness. Adds moisture and rep[air inside damage. Split ends are repaired, shedding ceases, hair is detangled and softened and the normal pH of the hair is restored and maintained.
Gold Leave-In Conditioner
Especially formulated for relaxed, damaged, dry and dull hair, also softens Weave and Synthetic hair. This leave-in conditioner has high moisture retention and contains a balanced ratio of water and oil soluble Cationic Mono. Di and Polymeric conditioning agents which have been tested and proven to be very effective in scientific studies to help strengthen weak and damaged hair resulting from physical and chemical abuse. This product is designed for extremely dry hair. Restores moisture to both chemically treated and natural hair.
Super Detangling Leave-In Conditioner
Helps strengthen and protect all hair textures including relaxed and thermal styling. Detangles and conditions without weighing hair down. Perfect for the entire family.