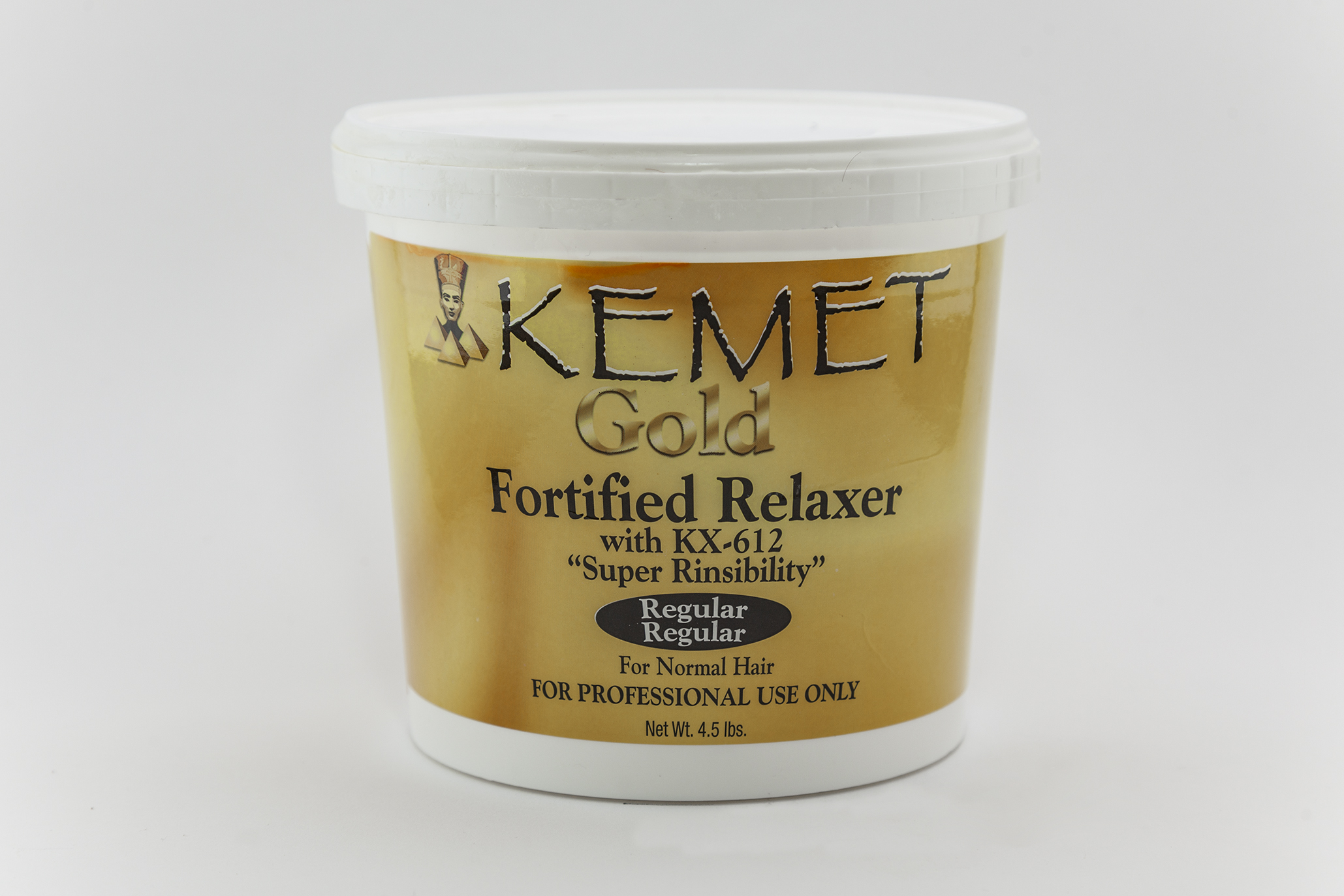 Gold Fortified Relaxer System
With KX-612 Superior Rinsability, Kemet Gold Fortified Relaxer System strengthens hair in two ways: Natural; and Extreme. The Natural relaxer should be used for color-treated sensitive scalp to normal and also for the use on younger generations. The Extreme relaxer is for normal to coarse textures of hair. Gold Fortified Relaxer is designed to provide silky straightness to the hair while maintaining natural body. This smooth, creamy formula conditions, detangles and protects (with extra oils) as it relaxes, leaving the hair with maximum body, softness and shine. With a built in mild surfactant system to increase the ability to rinse the relaxer even with ordinary room temperature water.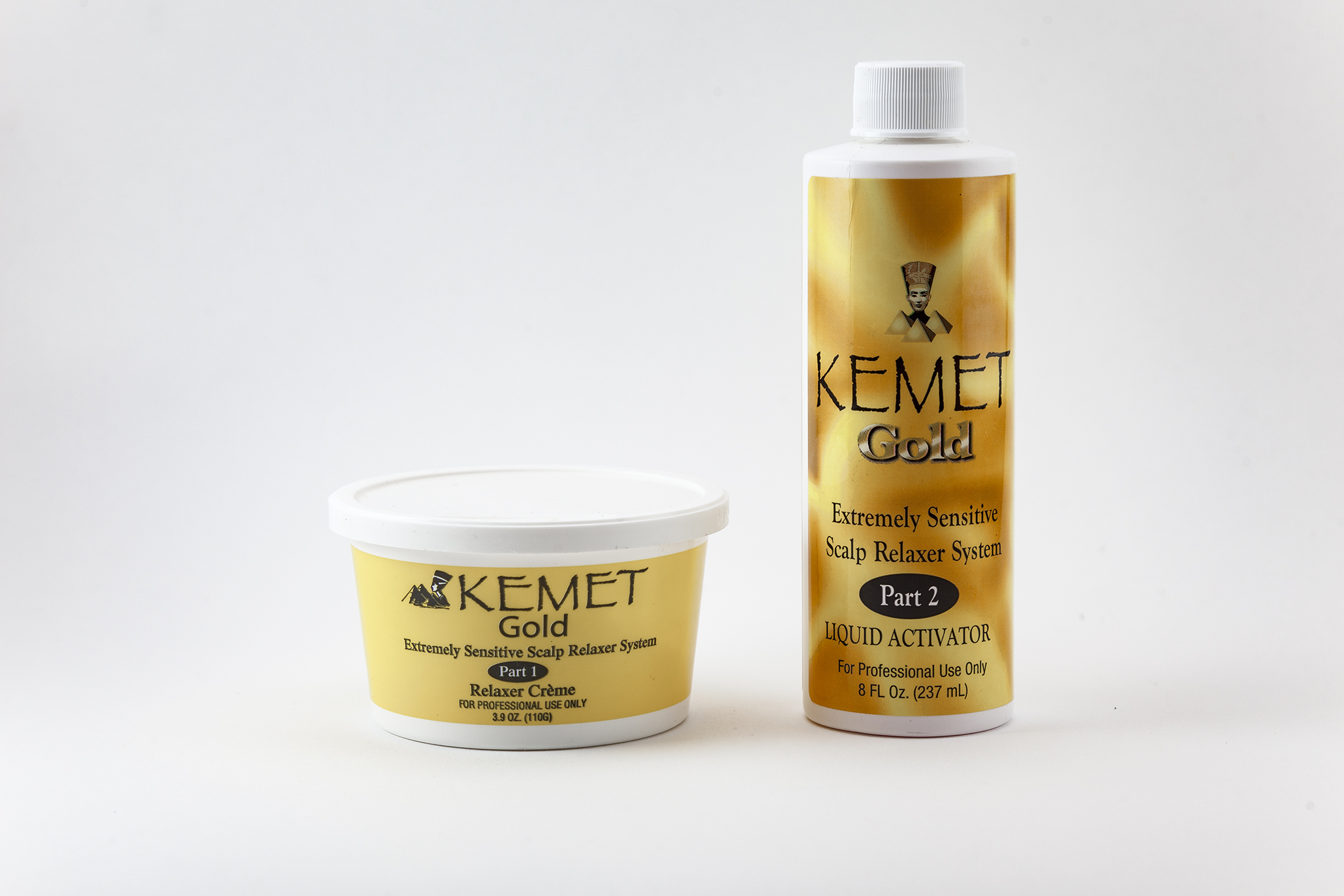 Gold Extremely Sensitive Scalp Relaxer System
Featuring a special blend of oils and conditioners (KX-612) to make the hair healthier and fuller. This relaxer contains Shea Butter and Aloe, making it a relaxer for all types of hair including children. It is guaranteed to leave hair smooth and straight. Kemet Gold Extremely Sensitive Scalp Relaxer is the professional answer to special client relaxer problems. This superior relaxer system is designed substantially to reduce: scalp discomfort caused by traditional relaxers, drying effect associated with no-lye relaxers, and the rough feel of hair normally expected from no-lye relaxers. Designed for extremely sensitive scalps.
Kemet Gold relaxers are for PROFESSIONAL USE ONLY.